Our dedicated team comprises of competent people with extensive knowledge and experience. Our professionalism and expertise helps us to service our clients to their satisfaction. Some of the key members of our firm are:
T.Thirunavukkarasu - B.sc ,M.Com, FCA, BGL, M.Phil, DISA ICAI
has a strong industry experience (more than 25 years) of working in various capacities as cited below. He has his expertise in operational audits, performance audits, internal audits, system audit and risk based audits. He has been involved in stabilization and improvement of internal control process and organizational structure for many clients. He brings with him long years of expertise in handling internal audits and statutory audits and also C & AG Audit of Government related accounts and PSUs. He is also involved in the Information systems risk and control audits of District Central Cooperative Banks and Urban Banks. Further he is also involved in the concurrent audit of Banks like LVB, SBI etc.,
Mr. Rajaraman - B.Com, FCA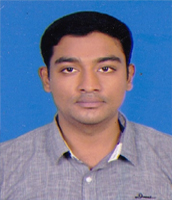 is a 3rd Generation Chartered Accountant, with varied experiences in Corporate Finance, Fund Syndication, Income Tax representations, Internal Audits, Outsourcing of off-shore accounts. He has been working closely with one of the Top Management Consultancy Company in South India as a Principal Consultant. He is also a professional director in a Co-operative Bank.
Mr. Vijay Mohan - B.Com, FCA, DISA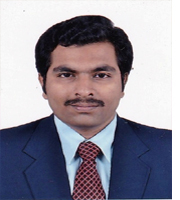 is a 2nd Generation Chartered Accountant who belongs to a family of CAs, and encapsulates the varied knowledge, experience and guidance of his predecessors. He has been working along with them in various assignments and has handled many audits. He specialises in Income tax and Systems audit. He is also a Certified Information systems auditor(ISACA USA) and has been involved in the Information systems risk and control audits of Large Multinational Companies in the IT space and Co-operative and PSBs.